Sale to China construction material equipment for wall panel metal roofing corrugated tile is ready and loading.
After several months of work, this wall panel forming machine is loading and shipment today.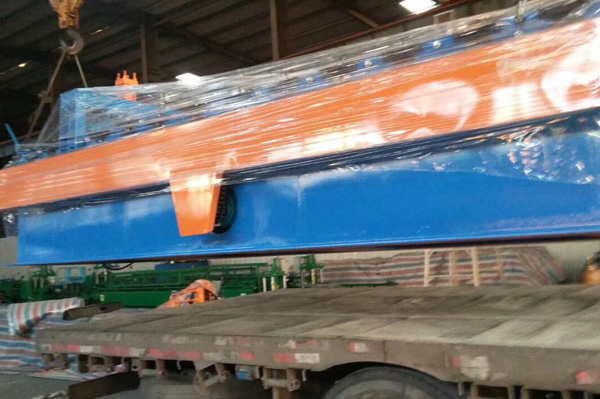 What is corrugated tile machinery ?
The corrugated tile material is colour galvanized steel, so, it can adopt metal foriming equipent to process the shape. rolled and cold-formed into various wave-shaped profiled sheets by color coated steel sheets and galvanized sheets. industrial and civil buildings, warehouses, special buildings and large spans. Roofing, wall and interior and exterior wall decoration of steel structure houses. It has the characteristics of light weight, high strength, rich color, convenient and quick construction, anti-seismic, fireproof, rainproof, long life and maintenance-free.
It has the advantage of beautiful & classical appearance.