Working principle of metal roll forming machine

The metal roll forming machine is composed of two squeezing rolls that rotate in synchronization with each other, one is a fixed roll and the other is a movable roll.
After being uncoiled steel strip from coil, the metal strip material is guided to the top of the two rollers and fed in, and is continuously carried between the rollers by the squeeze roller. Sometimes, as per formed products it need straightening process after uncoiler. After being subjected to a high pressure of 16MPa, it becomes a certain shape and is discharged from the machine to form the customer want drawings shape channel or profiles, such as panel, enclosure, frame, beam, rack etc metal products. If this steel parts with hole, we can design a hole punch before roll forming machine station.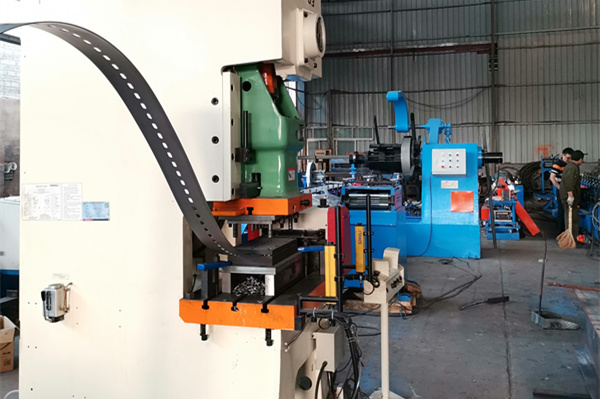 2. Advantage features of metal roll forming machine
(1) Equipping a metal roll forming machine in the PLC control system can make the production capacity of metal equipment fully utilized, generally increasing output by 30%-40%, and reducing total energy consumption by 20%-30%.
(2) Metal roll forming machines can significantly save investment.
(3) Simple structure and convenient operation and maintenance.
(4) Compared with other equipment, the metal roll forming machine has low noise and greatly improves the working environment.