Roll forming machine training in India
How to using roll forming machine to produce distribution box training.
April 8th we flied from China to India Tamil Nudu electrical cabinet manufacturer.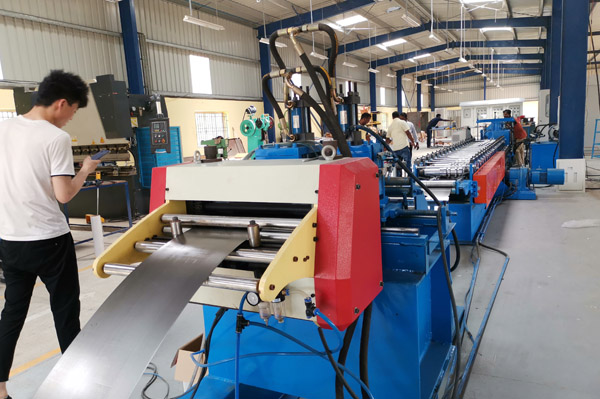 This travel main aim was to install our new distribution box production line and training India engineer how to operation the machine, such as how to setting the parameter, what is function the sensor, and how to control PLC etc. The most important is to teach the engineer how to adjust roller sleeve when manufacturer want to producing different size cabinet enclosure.
This
cabinet panel production line
can producing different deepth box, such as 150mm, 200mm, 250mm, 300mm, 350mm... , Cabinet enclosure design with water-proof, it is very good sales in the world.
India engineer study how to take off the roll sleeve and how to install back the roller.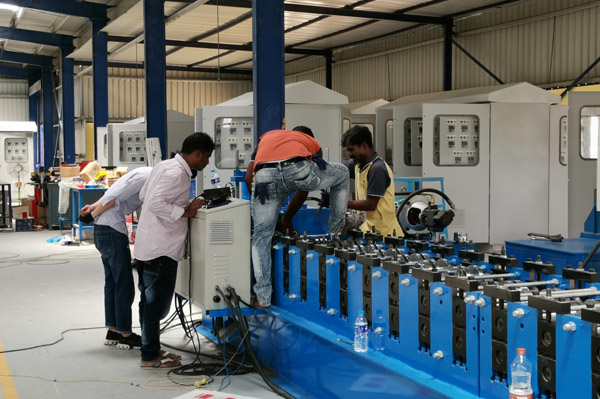 Electrical cabinets appliances
1. According to the working voltage, there are high-voltage electrical cabinet and low-voltage electrical cabinet;
2. Automatically switch electrical appliances and non-automatic switching electrical.
In general, electrical cabinets are power distribution cabinets. The function of the power distribution cabinet is that the power distribution control distributes the power to each load location, and performs power-off protection when the circuit is short-circuited, overloaded, and leaked. Common types of power distribution cabinets include fixed panel power distribution cabinets, protective power distribution cabinets, drawer power distribution cabinets, and power lighting distribution cabinets.
Electrical cabinet manufacturer study how to bending the distribution panel box.